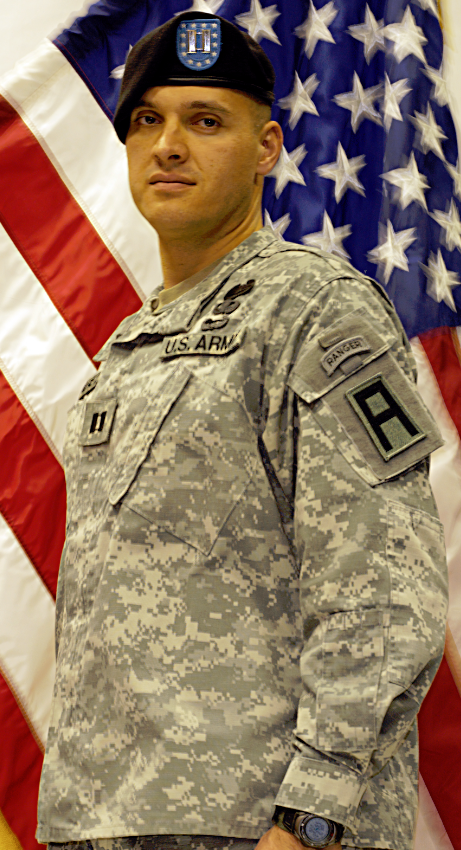 For the twenty-two years of Mr. Ramirez's military career, was mission-driven, attaining the rank of Major in the United States Army.  He has a Bachelor's Degree in Occupational Training and Development, as well as a Master's Degree in Human Resources, both from the University of Louisville.  Since retirement, he has continued to be mission determined, starting a small online sales company that was initially generating a few thousand dollars in sales each year, driving himself to obtain the education that he needed to be successful, while also taking full advantage of the resources provided him by the governments of the state of Kentucky and the United States.  Mr. Ramirez's combat experience, past performance, industry knowledge, and network of suppliers have enabled him to grow his business into a successful defense contractor.  He now has over 600 contracts with the federal government and will continue to grow in the future. The firm has ten contractors in the U.S. and internationally in Colombia, Egypt, Peru, Spain, and Israel.  Universal Spartan has a General Service Administration (GSA) schedule and has signed numerous contractual teaming agreements with large and small companies and is a part-owner of a GSA 8a Stars III IT company called Universal Wisdom Solutions, LLC with 2 other veterans. 
Along the route of this mission, he has been awarded five STEP Grants from the Small Business Administration and the state of Kentucky, allowing him to drastically increase his exporting capability.  In 2014, he was awarded the Sam and Marsha Allen Foundation Grant from Purdue University, as well as the National EBV (Entrepreneurship Bootcamp for Veterans), Grant from the National EBV Foundation, for writing the best EBV lesson plan for the EBV program.  In 2016, Mr. Ramirez's written impact narrative was noted in a speech in the Republic of Colombia (South America) by then U.S. Commerce Secretary Penny Pritzker.  The speech highlighted the potential benefits of free trade between Colombia and the United States. 
In the meantime, remembering his twenty-two-year vow to never leave a brother or sister in arms behind, he has made it his civilian mission to help lift up his fellow veterans, starting the Kentucky Veteran Business Alliance.  His mission is to share his gained knowledge and success with veterans that are just beginning the journey, as well as with those who may be well along the road.  He is driven to try to make the journey a little easier for his brothers and sisters.  Since 2018, the Kentucky Veteran Business Alliance has developed over 800 transition veterans and supporting community supporters who are now accelerating their enterprise growth in Kentucky.
Because of Mr. Ramirez's business success, as well as his drive to bring his fellow veterans along the path to success with him, he was awarded the Small Business Administration 2018 Kentucky Veteran-Owned Small Business of the Year Award by Governor Matthew Bevin.  He is also the Elizabethtown Community and Technical College Hall of Distinguished Alumni for exemplary service to their professions and communities. In 2020 he was awarded NaVOBA's 2020 Hispanic Veteran's Business Enterprise® of the Year Award. Mr. Ramirez is a Minority-Owned Business and is an 8(a) Awardee under the SBA's 8(a) Business Development (BD) Program.   Mr. Ramirez is also in the Global Good Fund Program and one of SBA's Emerging Leader Graduate.  Mr. Ramirez is an active member of the National Veteran-Owned Business Association.  Mr. Ramirez is an inductee to the 2021 Kentucky Veteran Hall of Fame, a member of the Honorable Order of Kentucky Colonels, the Association of the United States Army, and the United States Army Ranger Association.  Universal Spartan, LLC is ranked on the 2021 Inc. 5000 list of the fastest-growing private companies in America.